Reenactments & Learning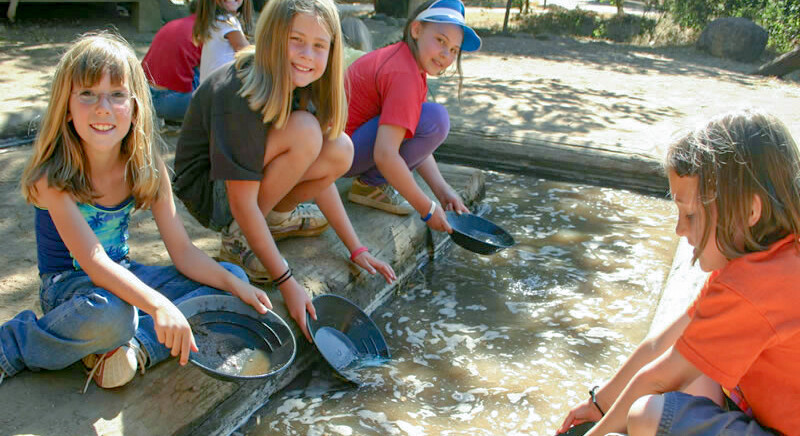 We here at Indian Hills Camp have hosted Gold Rush Days for decades, aiding teachers in giving children an insight into what life was like for the thousands that traveled across the country to make them for themselves in gold. This tiny microcosm of a history lesson is less of a reenactment and more of what we like to call a living history. We bring the kids into situations not dissimilar to what occurred all those years ago, inviting them to feel and think about those problems and how they would work to better themselves through the issues.
This type of learning is incredibly multi-faceted, giving kids the chance to not only learn history but interpersonal communication, cross-cultural understanding, and defining strongly moral behavior. This kinesthetic action involving history means that the educational component is further bolstered by the environmental one. Though this article focuses on the adult learning aspect, the results are nonetheless the same for the kids. Living histories provide kids the chance to develop a better grasp of the historical concepts through an emotional and personal experience with the subject matter.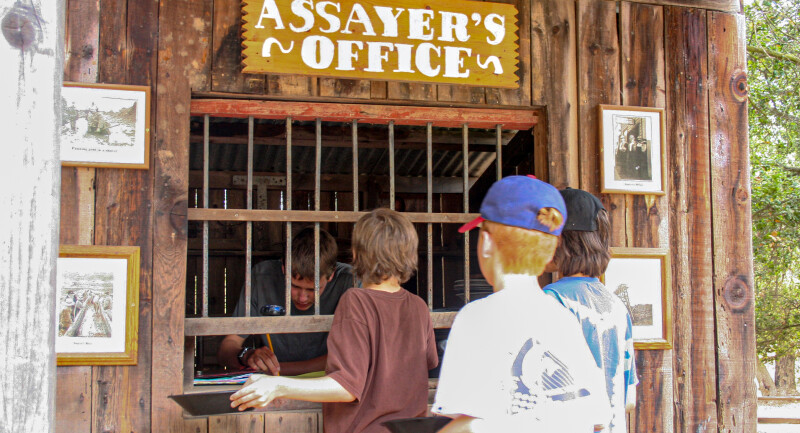 By taking part in Gold Rush Days, the experience becomes the history and an indelible mark for their encounter with real-life issues and how to work through them. While they may remember the gold panning or rush for claims, the value of experiencing the environment is priceless.
Give your class the memory of a lifetime with Gold Rush Days!